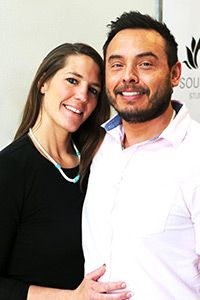 Living your life in balance is no longer a struggle at our Chiropractic Wellness Center. We provide chiropractic care, yoga, meditation, massage, acupuncture, reiki, and chiropractic therapy all under one roof.
In order to bring more holistic, meaningful change to our patients we want to solve three problems; lack of time for self-improvement, western medicine not providing enough preventative measures, and the disconnection from the use of technology. By bringing more collaboration and complementary services under one roof we can conquer all three problems to bring real, lasting positive change to our patients and this world!
We believe in bringing mind, body, and spirit health to the forefront of our community in a thoughtful and convenient way. Time is precious so we have created a space where you can seek chiropractic care, chiropractic therapy, get a massage or acupuncture, join a yoga or meditation class, and reap the benefits of reiki all under one roof.
When you walk through our doors you will be welcomed with open arms. Our patients and clients are our extended family. We have been in business for several years as Chironow Loveland which was family owned and operated. We've built up our business by truly taking the time to connect with each patient and addressing their chief complaints. Dr Ryan has helped heal thousands of patients by using his expertise and training. We wanted to provide more than just chiropractic care and yoga twice a week so we felt it was our time and calling to open a holistic wellness center in replacement of Chironow Loveland so patients could truly thrive. As Mahatama Gandhi says, "we must be the change we wish to see in the world."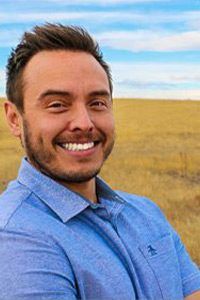 Chiropractor: Dr. Ryan J Enriquez DC
My name is Dr. Ryan Enriquez and I'm a graduate of Life Chiropractic College West, which is located in the San Francisco Bay area. During my time in the Bay area, I was awarded multiple clinical awards for patient care. I am dedicated to serving the Northern Colorado community with the chiropractic adjustment and principle, and I'm always striving to improve my skills and understanding of the human body. I am certified in Rocktape's Fascial Movement Taping 1 & 2, and I am trained in techniques such as MLS, Upper Cervical Knee Chest, Activator, Thompson Drop Table and Diversified — just to name a few. My skill set can accommodate any patient, ranging from the young and healthy athlete looking to improve their performance to the person who suffers from chronic pain and is ready to live a normal life.
Using modern techniques and a stylistic approach to chiropractic, I provide a comprehensive and focused care plan that is as unique to the individual I am working on. My style was honed and developed from working alongside the Oakland Athletics' Head Team Doctor and LCCW professor. By using a non-invasive approach of adjusting the spine and extremities, combined with adjunctive soft tissue therapy and Rocktape, my goal is to decrease pain and achieve better movement with each patient. Instead of focusing on symptoms alone, I look at the whole body from a bio-mechanical and functional standpoint to properly diagnose and stop the repetitive injury cycle.
I enjoy spending my spare time with my family, hiking, working out and exploring all the fun and beauty that Colorado offers!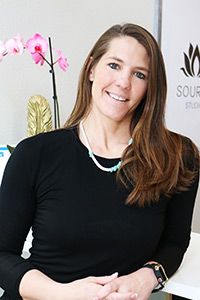 Yoga Instructor: Amanda Kellogg-Enriquez
Namaste, my name is Amanda Kellogg-Enriquez. I am a yoga teacher and co-owner of Source Studio. I started my yoga and meditation journey 13 years ago. I felt tired, unbalanced and wanted more out of life. I was also dealing with recurring injuries from my duathlon and triathlon days while battling a Lupus diagnosis. I seemed to wake up feeling negative, frustrated, and truly lost. I began to suffer from anxiety and depression.
I did some serious soul searching and started taking yoga and meditation classes.
I felt drawn to the spiritual and body healing they provided. I began to notice subtle changes in my overall outlook on life. The almost-crushing joint and muscle pain began to shift and slowly subside. I noticed that on the days I would practice yoga and meditation I felt more present, healthy and grateful. My mind and body began to crave the stillness and movement of yoga and meditation. I knew that one of my life purposes was to share these gifts with others who share a similar story.
I graduated from Holistic Yoga School in Fort Collins, Colorado. This is a highly accredited program and in 2018, they won the "Expertise" award. I completed the 200-hour Intensive Training Program. This was one of the most challenging yet rewarding months of my life! I would like to continue my education in the near future with an additional 300-hour program. I am (RYT) certified and registered with Yoga Alliance.
My husband and I own Source Studio in Loveland, Colorado. Within the next nine months, we will open a wellness institute that will provide chiropractic, yoga, meditation, acupuncture, massage, and hopefully, IV drip therapy. We believe in providing affordable holistic healing to those who want mind, body, spirit balance and health. Wellness and healing begin when we decide enough is enough and start believing we have the power to change our lives.
Say hello and take a yoga class with me at Source Studio today! Our yoga studio in Loveland offers gentle and restorative yoga classes for individuals of all levels.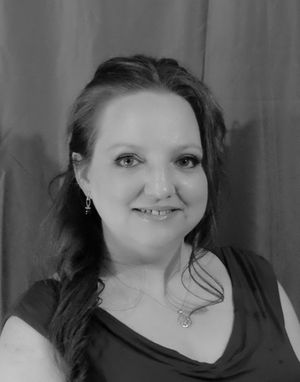 Jessica Trask – Licensed Massage Therapist
Jessica graduated from the Colorado School of Healing Arts in Lakewood, one of the top-rated massage schools in Colorado. She studied more than double the massage requirements to expand beyond basic spa massage training. The courses include: Swedish, deep tissue, neuromuscular, integrative, TMJ, condition-specific massage, prenatal, aromatherapy, and Healing Touch.
After graduating from massage school, Jess worked with a chiropractor and a seasoned massage therapist to learn the ropes of running an office. In 2017, she opened her own office and began developing her own techniques that reduce or eliminate pain, increase range of motion, and discover the motions, postures, and habits that create tension and dysfunction.
Feeling she was missing some elements, Jess went back to school at Front Range Community College for their Integrative Health program. She added Wellness Coaching, Yoga, Herbology, and Holistic Nutrition to her tools. In 2020, she also studied and was certified in ThetaHealing. All of these tools came together and made up Sacred Alignment Massage. Recognizing the need for a team to help clients the most, she has joined us here at Source Studio.
In Jessica's spare time, she assists the teachers at her old massage school to teach new message therapists. She also fosters dogs for a few rescues to help them adjust to life outside the shelter and learn basic training for their forever homes. She is also writing a book about the technique she developed.
Jessica's goals as a massage therapist are to help people out of pain and discomfort while encouraging a better life-work balance and advocating for one's own health. She has a passion for learning and will continue to expand her tools to help as many as she can. She wants to continue to work in massage until she retires some 25+ years from now. Jessica looks forward to becoming your therapist.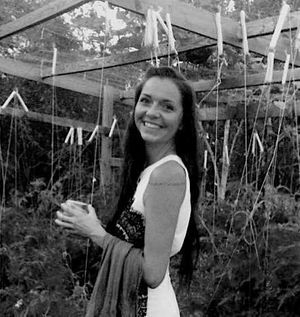 Emily Kernen– Ayurvedic Practitioner 
I was interested in preventative medicine long before I knew Ayurveda existed.
As a child I would ask my mom if I could go to the doctor just to see what was going on inside my body. She'd reply with "you only go to the doctor if you are sick". I just couldn't come to peace with that answer. Why should we be so out of control of our own bodies that we only know something is wrong after the pathology has manifested? This question lingered until I heard about the ancient healing system of Ayurveda. In a workshop recently, someone said "it shouldn't be referred to as 'alternative medicine' it should be called the 'original medicine'.
Ayurveda is the first system of medicine and dates back to over 5000 years ago. After college, I was fortunate enough to spend most of my 20s traveling and living abroad. I was exposed to many systems of medicine, and often times found myself in locations that were lacking modern medical care. This encouraged me to research natural remedies, and dive deeper into disease prevention. Without a reliable, modern medicinal facility nearby, prevention became the best option for staying safe and healthy. After living in the Caribbean and West Africa for 10 years, I moved back to the States and pursued a formal education in Ayurveda.
There was a program in Superior, Colorado, founded by Dr Bharat Vaidya. I signed up immediately. This was a pivotal point in my life. After the first class, I cried on the drive home. I felt like I was on the path to something that could give people hope. Ayurveda puts health back in the hands of the individual. It empowers us to make diet and lifestyle decisions that yield results. It gives us the tools we need to heal naturally. And it looks at each person as a unique being, rather than a set of symptom. Ayurveda is a system of hope. It is my honor to be able to share it with you so that you can feel at home in your body.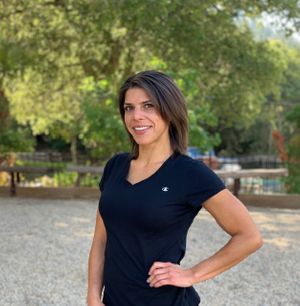 Brittany Skinner - Massage Therapist 
My passion for helping others achieve a balanced body, healthy mind and psyche through massage therapy and fitness training stems directly from my own athletic history. A journey that began at a very young age and culminated in achieving the title of All-American while competing for the University of Nebraska Gymnastics Team. I battled a variety of injuries and learned to accept pain as a way of life, but when I was diagnosed with a career ending back injury at 16 my drive to continue the sport caused me to shift my mentality. I researched and sought out a variety of advanced therapies/modalities, learned the mechanics of my body, paid close attention to what worked, and then actually followed the roadmap laid out by my therapists. My mind and body were in perfect harmony allowing me to become the master of my own destiny and as a result was able to get back to the sport I loved. No one was surprised that when the athletic chapter of my life came to a close, I pursued a career that would allow me to "pay it forward".
I have extensive experience in the mobile massage arena as well as classic day spas and truly enjoy delivering a relaxing experience to those clients. I offer a unique style of therapy with an intuitive approach to resolving chronic pain and overuse injuries. Every client is unique so I assess each individual's posture and range of motion and evaluate them throughout each session. Based on need I utilize modalities such as neuromuscular, deep tissue, sports massage and stretch therapy along with other alternative techniques in order to reduce pain, increase range of motion and facilitate healing. Educating my clients is the key to continued health and well-being. I give 100% to each and every client whether they're a professional athlete or a tired soul seeking a relaxing experience.