Ayurveda at Source Studio in Loveland
My name is Emily, and I am the Ayurveda Specialist here at Source Studio. As a child, I would ask my mom if I could go to the doctor just to see what was going on inside my body. She'd reply with "you only go to the doctor if you are sick", but I just couldn't come to peace with that answer. Why should we be so out of touch with our own bodies that we only know something is wrong after the pathology has manifested?
After college, I was fortunate enough to spend most of my 20s traveling and living abroad. I lived in the Caribbean and West Africa for a decade, often in locales that lacked access to modern medical facilities. This encouraged me to research natural remedies, and after moving back to the states, I pursued a formal education in Ayurveda.
Ayurveda puts health back in the hands of the individual. It empowers us to make diet and lifestyle decisions that yield results. It gives us the tools we need to heal naturally. And it looks at each person as a unique being, rather than a set of symptoms. Ayurveda is a system of hope, and it is my honor to be able to share it with you so that you can feel at home in your body.
Contact us today to schedule your next Ayurveda session.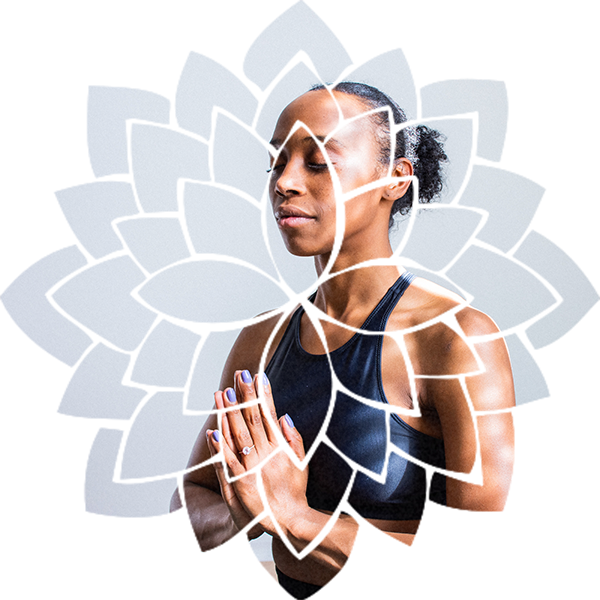 Ayurvedic Therapy Can Potentially Help You In A Myriad of Ways:
Address existing imbalance to minimize discomfort and dis-ease within the body, mind, and spirit
Utilize ancient health techniques to prevent future discomfort from manifesting in the body
Recommend diet, lifestyle, and herbal support to achieve balance in the body
Empower you to maintain health and balance through self reliance and minimal external support
Help you live fully and age comfortably
What is Ayurveda?
Ayurveda is the traditional healing science of India. It is a way of natural healing that emphasizes maintaining the harmony of body, mind, and spirit through food, lifestyle, and natural herbs. Ayurveda can also include yoga, cleansing practices, breathwork, meditation, marma energy work, oil treatments, and other modalities. The goal of Ayurvedic medicine is to help create balance within the body, mind, and soul, to maximize the body's ability to heal itself.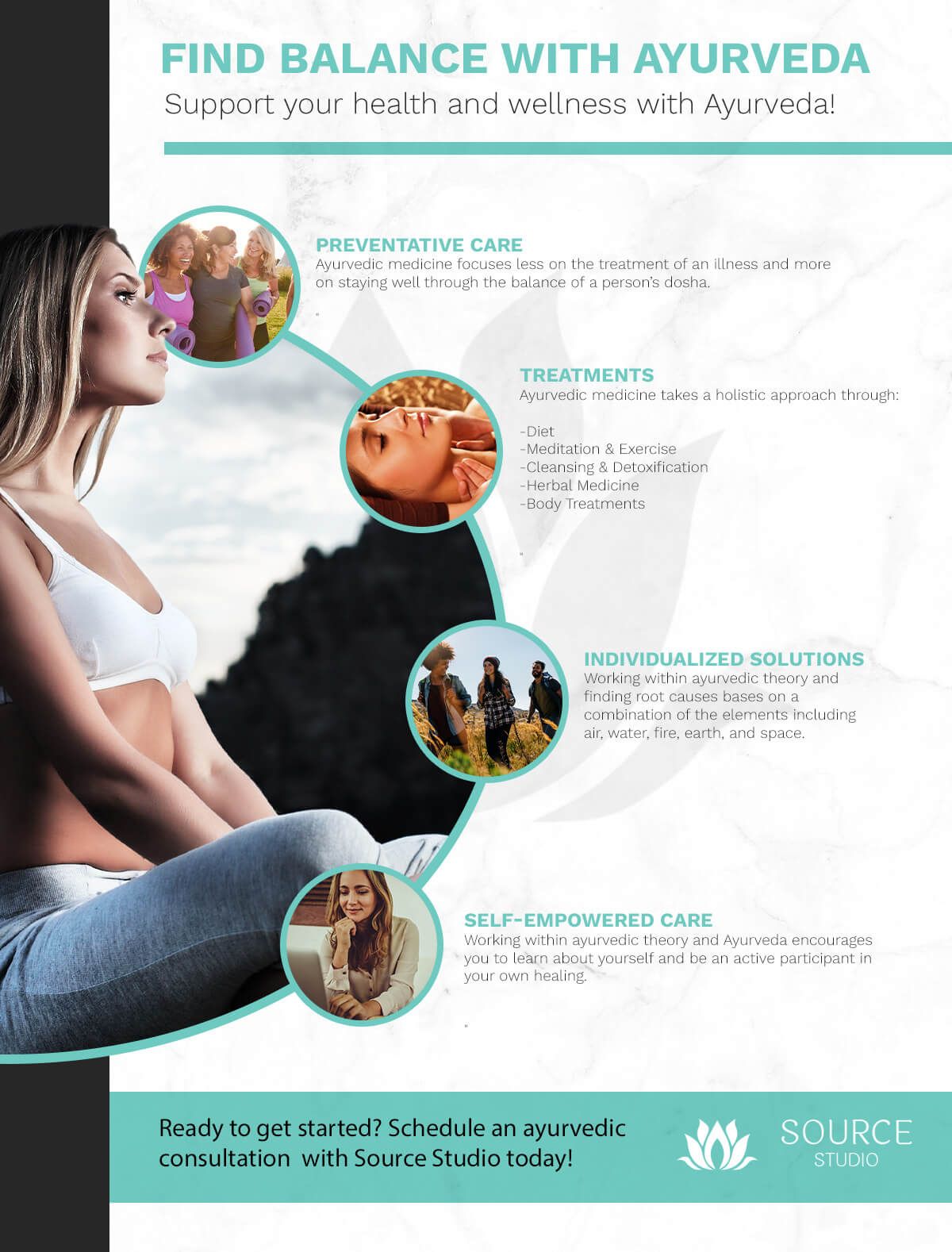 Our Ayurvedic Medicine Approach
At Source Studio, we put the well being of our clients first, and we understand that there is no one-size fits all approach to Ayurvedic therapies. We craft a plan that is customized to each individual, designed for you and you only. While Ayurveda is not used to diagnose, treat illnesses or give medical advice, it strives to create balance within the body, mind, and soul, through diet, lifestyle, and herbal support. It is a much more active process than simply taking an herbal supplement and waiting for results, as it encourages you to learn about yourself, so that you can be an active participant in your own journey toward healing.
Experienced and Professional Ayurveda Treatments in Loveland
Whether you're new to the world of Ayurvedic Medicine or have long been aware of its numerous healing properties, Source Studio is here to provide you with the best Ayurvedic Treatments in Loveland. Contact us today to schedule your next appointment.