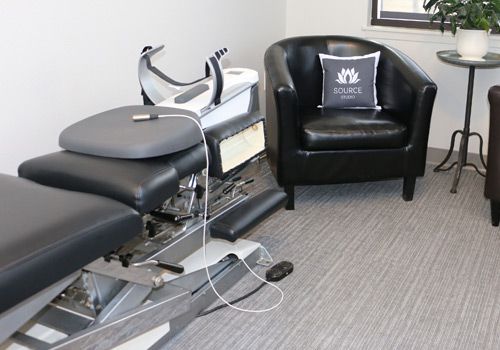 Full Body Chiropractic Adjustments
At Source Studio, we strive for excellence with our walk-in-based practice, because pain isn't on a schedule. We believe in treating the whole self with our FULL-BODY chiropractic adjustments. While many chiropractors only adjust one to two chief complaints, we address your cervical, thoracic, hip and extremity regions, if needed, with EVERY adjustment.
The spine is like one long chain — if there's a "kink" in the chain, it won't properly function. Subluxations of the spine are like "kinks" in the chain. They are misalignments in the vertebrae that cause function loss and disruption between brain and body communication. Subluxations are caused by a wide range of things, such as emotional stress, physical stressors (trauma, exercise), chemical influences (food, medication), overuse, and certain musculoskeletal disorders.
Let Source Studio bring health and wellness to you and your family. We take our time to make sure you feel your best prior to check out. Get started by requesting an appointment today!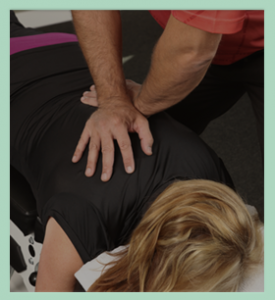 Chiropractic Full Body Adjustments Have Been Shown To Help With The Following:
Decreased stress
Improved brain clarity and function
Decreased arthritis and/or joint pain
Decreased back pain and/or neck pain
Decreased severity and frequency of headaches and/or migraines
Healthy pregnancy and/or labor
Improved posture
Improved sleep and/or R.E.M cycle
Decreased pain and inflammation
Decreased pain associated with carpal tunnel syndrome
Better balanced hormones and mood
An improved immune system function
Bowel regularity
Decreased occurrence of otitis media (a.k.a ear infections)
Decreased colic episodes
Improved asthma
Improved organ function
Regulated blood pressure
Surgery prevention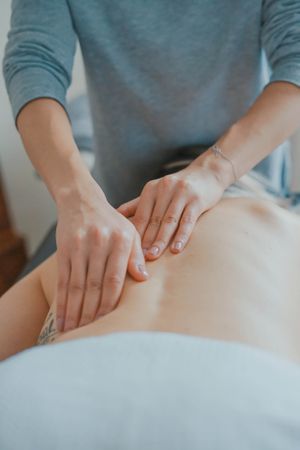 Whether you're simply switching chiropractors or you've never utilized chiropractic services before, you'll find your experience here at Source Studio is unlike any healthcare experience you've had before. When you request an appointment with our chiropractic office in Loveland, you can expect to be greeted with a warm welcome from our staff. The best part? No appointment is necessary to walk through our doors and to receive care from our licensed and experienced Loveland chiropractor.
You do not need a referral from a doctor or an insurance provider to utilize our chiropractic services.
If it is your first time visiting, we'll have you fill out standard paperwork before seeing our chiropractor. Our chiropractor will then perform a quick consultation and ask you questions about your condition and why you're seeking chiropractic care. Keep in mind this is a great opportunity for you to ask any questions about chiropractic as well, especially if you've never seen a chiropractor before.
If our chiropractor determines you could ultimately benefit from chiropractic care, you'll be adjusted on one of our comfortable tables the same day. Depending on where the source of your pain is stemming from, your adjustment could be performed with you face down, lying on your back, sitting upright or on your side. We recommend wearing clothing that is stretchy and nonconfining to make your visit more comfortable while our chiropractor makes his adjustments.
Don't worry if you hear any popping or unusual noises — this is our chiropractor working his magic and it is totally normal!
Choose Source Studio Today
If you're seeking chiropractic services in Loveland, visit or contact our office today.